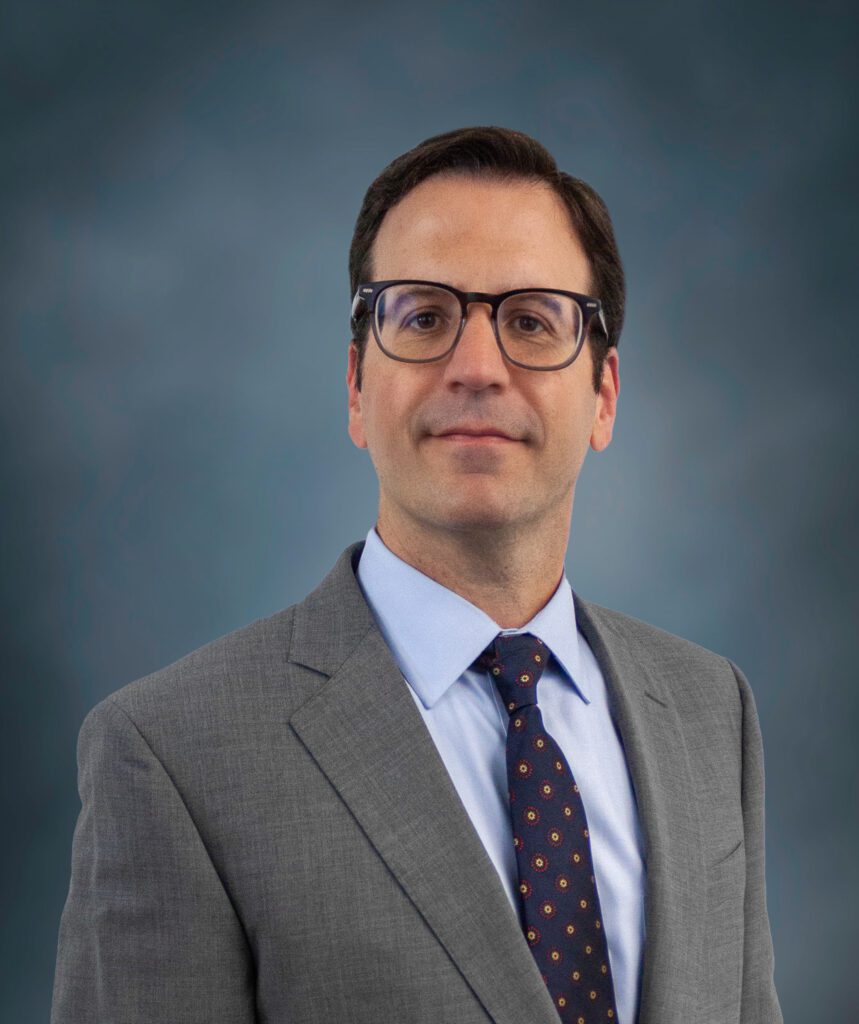 Attorney Matthew Romano has over 20 years of legal practice, including extensive trial and civil litigation experience in the areas of real estate and construction litigation, business litigation, insurance coverage, personal injury and employment.  Over the years, he has tried numerous cases to juries, judges, arbitrators, and administrative panels, resulting in recovery of tens of millions of dollars for his clients.
Mr. Romano is an Ohio licensed attorney and Ohio Certified Public Accountant (inactive).  Before becoming an attorney in the early 2000's, he began his professional career as a CPA in the mid-1990's, where he worked as an auditor at the prestigious accounting firm of Price Waterhouse LLP.  After a couple years in public accounting, Mr. Romano accepted an in-house position to perform SEC reporting and extensive international audits for TRW, Inc., a large publicly traded company that was headquartered in Cleveland Ohio, with world-wide operations in the automotive and space and defense industries.  While working closely with the legal department on projects at TRW, Inc., Mr. Romano discovered his true professional passion was in law, so he enrolled in law school full-time, while continuing to work part-time at TRW, Inc.
After graduating in the top 10% of his law school class, Mr. Romano began his legal career by working several years at a large national firm headquartered in Cleveland, Ohio.  During that time, he provided representation to Fortune 500 companies, other large public companies, large privately-owned companies and institutions, and start-up companies.  His practice primarily focused on matters relating to real estate and complex business transactions, construction disputes, contract disputes, manufacturing defects, business torts, shareholder disputes, partnership dissolutions, misappropriation of trade secrets, and unfair competition.  Mr. Romano also litigated cases involving non-compete agreements, employment claims, professional liability and malpractice, insurance coverage, and defense of class actions in the financial and consumer retail industries.  He also maintained a practice representing commercial and industrial property owners in real estate tax appeals throughout counties in Northeast Ohio.
Upon his children reaching school age, Mr. Romano pursued an opportunity to become a partner at a boutique firm in Cleveland, Ohio, were he practiced with four other partners and several attorney associates and paralegals.  While being a partner at that firm, Mr. Romano continued to manage and handle a variety of complex business litigation matters, with particular focus in the real estate, construction, automotive and steel industries.  His clients continued to include large publicly traded and privately owned companies, as well as small and medium-sized businesses, construction companies, car dealerships, business start-ups and entrepreneurs.  As a partner at that successful boutique firm, Mr. Romano continued in the very same practice areas and even included some of the very same clients he represented while beginning his legal practice at the national firm in Cleveland, Ohio.  Additionally, Mr. Romano gained extensive experience representing plaintiffs in class actions against financial institutions and real estate title companies.  Mr. Romano also successfully represented several plaintiffs in obtaining significant monetary recovery on shareholder and partnership dispute claims against corporate owners who committed fraud, breached their contractual and fiduciary duties, and violated statutory and common law rights of his clients.  Finally, Mr. Romano represented numerous small businesses and individual plaintiffs in recovery for employment-related claims, professional malpractice claims, insurance coverage claims, defamation claims, consumer protection claims, and personal injury and wrongful death from property defects and motor vehicle accidents.
Finding that his true passion is primarily in representing small to medium-sized businesses and individuals, Mr. Romano decided to open his own law office in 2017, where he currently employs four professionals and paraprofessionals.  The firm's primary office is in Cleveland, Ohio, but he also maintains an office in his hometown of Hudson, Ohio.  Mr. Romano's practice continues to focus on real estate litigation, construction cases, shareholder and partnership disputes, contract disputes, commercial transactions, business torts, insurance coverage, and employment claims.  Mr. Romano also represents small companies and business owners with business formations, operating agreements, shareholder agreements, contract drafting and negotiations, and counseling on small business corporate affairs.  Additionally, Mr. Romano continues to represent plaintiffs in recovery of economic and non-economic damages and losses for physical and catastrophic injuries from property defects, professional malpractice, motor vehicle accidents, defamation, and other torts.
Over the years, Mr. Romano has become a published author on legal topics, and earned awards and peer-nominations recognizing his legal accomplishments and expertise in business and real estate litigation.  He also has volunteered significant time to numerous professional organizations in the legal and accounting industries, local city/civic committees, local and national charities, pro bono representation of individuals who could not otherwise afford legal representation, and coaching youth sports.  Although growing his own law practice has been an exhilarating and professionally fulfilling endeavor, he is most proud of his long-lasting marriage to his college sweetheart, and happily raising their two boys and family pets.
United Sates District Court for the Northern District of Ohio
Cleveland State University, Cleveland-Marshall College of Law, J.D., magna cum laude, 2003

Articles Editor, Cleveland State Law Review

Board of Governors, Moot Court Team

Ohio University, B.B.A., cum laude, 1996